Update 18: Disciples of Shadow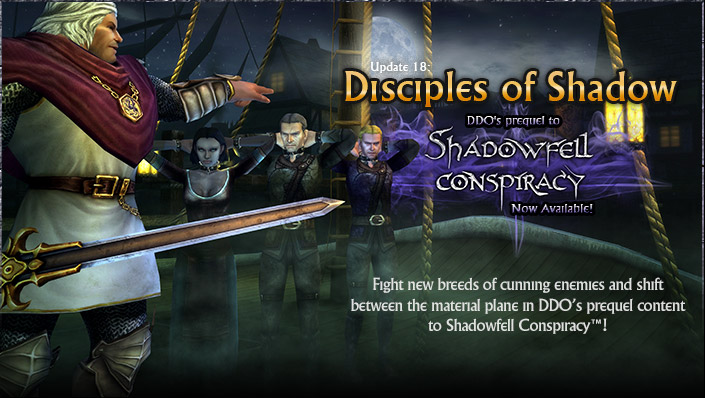 Deep in the murky foothills of the Storm Horn Mountains, fierce wolves and mountain lions roam with hungry abandon. You must search a network of sullen caves hiding the Shar cultists responsible for terrorizing the people of Eveningstar, but Shar cultists, priestesses, and even an Owl Bear stands between you and the truth of events in Wheloon city. Free to all players!

A river barge full of prisoners from Eveningstar is being transported to Wheloon Prison, and a high priority target is among them. You have been hired to guard the river barge as it floats downstream, but prepare yourself for any danger as rumors of this high priority prisoner is sure to have reached ears not currently aboard the barge. Free to all players!


Inside the safety of Wheloon Dock, the magistrate interrogates Shar clerics for information regarding their suspected plot. Skilled adventurers might have more luck than the magistrate, but the very shadows conspire against any who might bend the prisoner too far. Will you spare the guilty and innocent alike within Wheloon, or does justice have no place in a city swimming in shadow?